Feeling Small Next to the Grand Tetons
When the sun is shining
I can do anything;
no mountain is too high,
no trouble too difficult
to overcome.
Wilma Rudolph.
We caught only a glimpse of the
Grand Tetons
on day four of our trip. The following day, as we set out toward
Yellowstone
, we wandered through the
Grand Teton National Park
. Words cannot express the
well of emotion
I felt as we gazed upon the rocky snow-capped mountain peaks, the highest of which reaches almost 14,000 feet. Talk about feeling
small
next to such majestic beauty!
"Oh my gosh! Breathtaking!"
By day five of the trip I had already seen so many new things! Like an excited little one, I would point and say,
"Look!"
But, as we stood in the valley below the beauty of the
Tetons
, the only phrase I could utter over and over again was . . .
"WOW! Oh my gosh! WOW! Beautiful . . ."
My husband carefully planned this trip so that I could see as many things as he could possibly fit into our three-week journey. I had never been out west, and truly I suppose I really hadn't seen much of anything until our trip. Our vacation was absolutely packed with amazing sights, and I will never forget the
honeymoon
of a lifetime! Custom made, just for me . . .
As I breathed in the aroma of sagebrush, gazing up in wander at the mountain peaks before me, I felt so
small
. Not in
spirit
, though. I thought about how far we'd traveled to witness such beauty, and how far I had come in my own healing journey. I felt so blessed just to be able to stand there looking up at God's glorious creation, and to look upon the man who loves me and know that
God
had sent me
the one
who would love me so much that he would want to show me the world!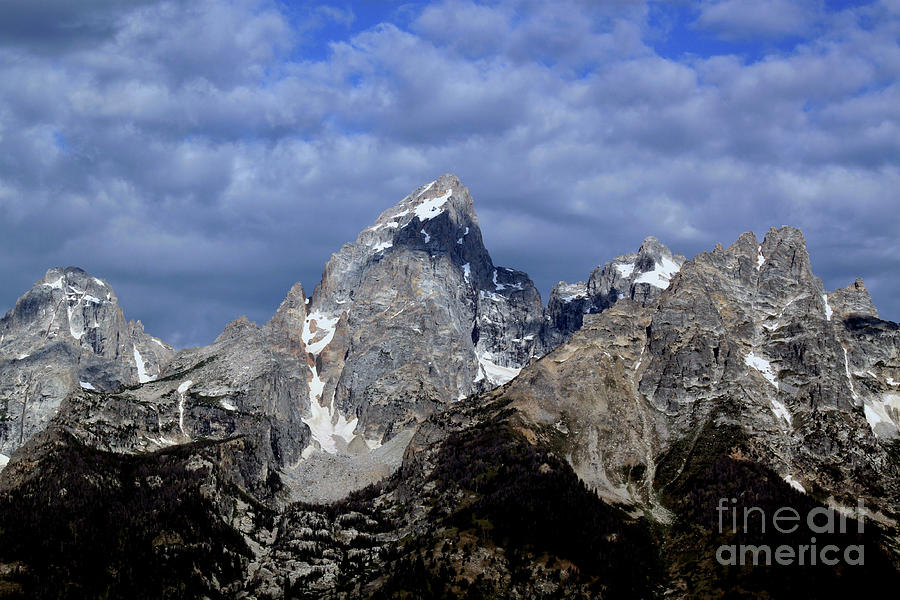 I am
thankful
for the beauty of this country in which I live, for the love I share with my husband, and for my amazing life! Any challenge I might face in the future is insignificant compared to the joy that fills me up!
And in my soul, I hear a sweet voice whisper, "God did this!"
A few notes about the video:
I realize that seven minutes might be a little long for a blog video, but I really,
REALLY
just wanted to share the true beauty of this place!
The video has some "live" footage. I am a far cry from being a professional videographer, so please overlook the abrupt zoom in's and out's. Some of the video was taken from the back of the Harley, so those segments are
really
shaky. Through my experience I have learned that head-on video from the back of a motorcycle is much better than trying to film whatever flies beside me . . .
Ha Ha!
That gorgeous man in the photos is my husband, James . . . the love of my life. I'm in there too, somewhere!
For more information about
Grand Teton National Park
, visit
http://www.nps.gov/grte/index.htm
.
Breathe in the Mountains!
Willow~*