Big Sky Country & the Freedom of the Open Road
Headin' West: Day 4
The most important kind of freedom is to be what you really are. Jim Morrison.
The
Red Desert
lies along a stretch of Interstate-80 through the grand state of
Wyoming
. Adorned with sand and sagebrush, the
Red Desert
is home to Pronghorn Antelope (which we saw) and the elusive feral horse (which we didn't see). We also saw
SKY!
Yeah, I know . . . something you see everyday, right?
But what we saw was
wide-open sky
. . . and the reason why this magnificent region of the country is called
"Big Sky Country"!
I am finding out that, as I write my series on our trip out west, I am quickly running out of adjectives to describe the beauty of the western landscape. I've used up beautiful, amazing, breathtaking, stunning, awesome, fantastic . . . well, you get the picture! But what this day was . . . well, it was BIG! The sky was big, the desert was big, and the Rocky Mountains were BIG!
The road stretched out as far as the eye could see . . . miles and miles! And the sky was just the same! The azure blue was dotted with cumulus, or as I like to call them, "fluffy", clouds. Rock and sand dunes speckled with sagebrush decorate the steppe through which I-80 meanders. Tire-track roads cut through the valley heading off into what looks like nowhere. The distant view of the Rocky Mountains adorns the horizon, and they seem so small in comparison to the grand sky above.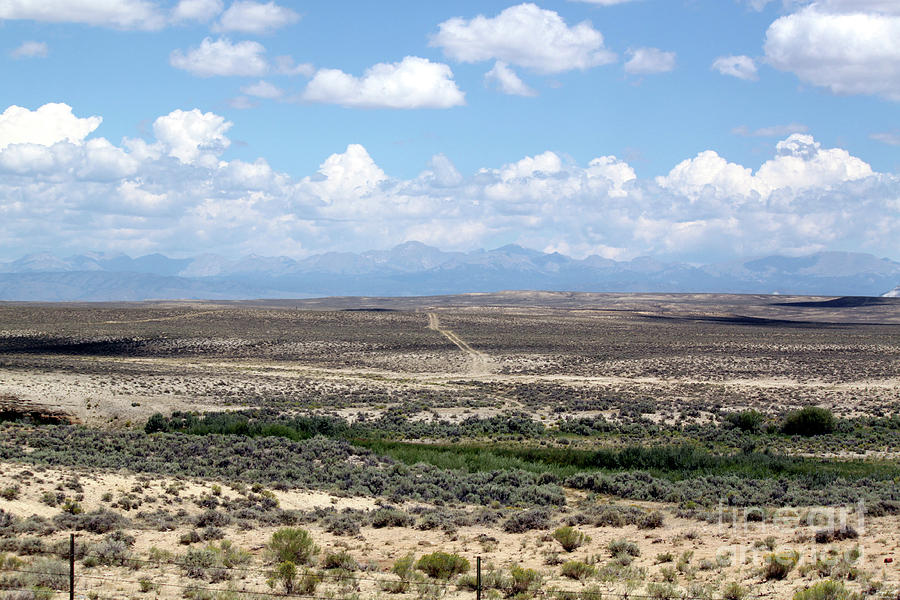 It was a long and gorgeous drive . . . thank heaven for the strategically placed service stations. : ) We saw a few ranches and some cattle . . . but other than farming, wildlife and a phenomenal view, not much happens in
Big Sky Country!
There is something very liberating about riding on a motorcycle . . . far away from the hustle and bustle of the "busy" life. There is a freedom that can only be found in the middle of nowhere . . . in the middle of
God's
country! It's good therapy to visit a place where you can let go of your worries . . . where you can release all of your fears into the wind and just breathe in the magnificence of virtually untouched creation! In
"Big Sky Country"

,
the
freedom
I felt was BIG!
Happy Trails!
Willow🍃